Faculty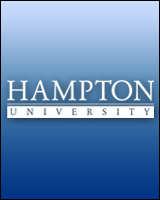 Mr. Christopher Fisher
Instructor

, Management
Location:
Ethel Buckman Hall
121F
Phone:
757-637-2144
E-mail:
christopher.fisher@hamptonu.edu
Expertise:
Business Management, Statistics, Analytics
I. Current Rank
Instructor
II. Department
Management
III. Education
Doctoral Degree:
Doctor of Philosophy, Business Administration-Management, Expected December 2021
Hampton University
Hampton, VA
Masters Degree:
Master of Business Administration, 2016
North Carolina Central University
Durham, NC
Baccalaureate Degree:
Bachelor of Arts, History, 1998
The University of North Carolina at Chapel Hill
Chapel Hill, NC
Certificate / Diploma:
Business Analytics Certificate, 2018
Harvard Business School, Online
Boston, MA
IV. Courses Taught at HU
MGT 215 Principles of Statistics
MGT 216 Quantitative Methods
MGT 340 Business Communications
MGT 402 Production Management
MBA 211: Lower Division Internship
V. Other Courses Taught
Principles of Management
Management Information Systems I
Management Information Systems II
Human Resources
Fundamentals of Selling
Business Analytics
Quantitative Literacy
VI. Intellectual Contributions
Fisher, MBA, C.C., Andrews, MA, T., Jenkins, MBA, A., Odutola, Ph.D., A. (2019) Federal Government Spending and the United States Economy: An Empirical Study.