Faculty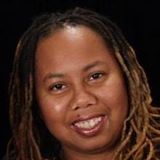 Dr. Glenda M Evans
Assistant Professor

, Business Administration
Location:
Ethel Buckman Hall
120A
Phone:
757-727-5882
E-mail:
glenda.evans@hamptonu.edu
Expertise:
Business Administration, Accounting
I. CURRENT RANK
Instructor
II. SCHOOL OF BUSINESS
Business Administration
III. EDUCATION
DOCTORAL DEGREE
Doctor of Philosophy – All But Dissertation. Expected Graduation December 2015. Finance and Accounting. Hampton University.
MASTERS DEGREE
Master of Accountancy. 2010. University of Phoenix.
BACCALAUREATE DEGREE
Bachelor of Science. 2009. Business Administration with a Concentration of Accounting. University of Phoenix.
IV. COURSES TAUGHT
ECO 201 – Principles of Macroeconomics
ECO 202 – Principles of Microeconomics
MBA 201 - Financial Accounting
MBA 203 - Managerial Accounting
V. INTELLECTUAL CONTRIBUTIONS
Publications in refereed journals
Evans, Glenda M. and McLain, P. Michael. "Issues Regarding Flat Tax Plans: Introducing the Evans' Plan." Published. The Journal of Business and Finance Research. Volume 4, Issue 2. (2014).
Proceedings from scholarly meetings
Participant in Public Policy and Economic Freedom Colloquia, co-sponsored by Liberty Fund, Inc. and the Charles Koch Foundation. February (2015). Honorarium received.
VI. COMMENDATIONS
Sigma Beta Delta Honor Society – Lifetime Membership
Covington's Who's Who – Lifetime Membership
Writing Across the Curriculum Award Winner