Faculty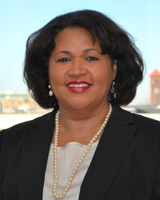 Dr. Sylvia W. Rose Esq.
Assistant Dean

, School of Business
Location:
Ethel Buckman Hall
121-C
Phone:
757-637-2138
E-mail:
sylvia.rose@hamptonu.edu
Expertise:
Personal Finance
I. Current Rank
Assistant Professor of Finance - Undergraduate
II. Department
Accounting, Banking and Finance
III. Education
Doctoral Degree:
Juris Doctor of Law, May 1987, Georgetown University, Washington, D.C.
Minor Fields of Study: Business and Corporate Law
Baccalaureate Degree:
Bachelor of Science, May 1981, Finance, Hampton University, Hampton, Virginia
Certifications:
Certified and Licensed Financial Advisor (2004-2009)
Attorney at Law, Commonwealth of Virginia (1991-present)
IV. Courses Taught:
Hampton University
FIN 290 Personal Finance
FIN 450 Principles of Real Estate
FIN 335 Credit Analysis
FIN 413 Principles of Insurance
FIN 421 Financial Institutions and Markets
FIN 430 Seminars in Banking
V. Community Service:
Delta Sigma Theta Sorority, Inc.
Virginia Pro-Bono Hotline Chair (Legal Services)
Member, York County Schools PTA.
Friends of Hampton Roads, Inc. Member and Past President
Habitat for Humanity
Food Bank of Virginia
VI. Professional Organizations:
Alpha Kappa Mu National Honor Society
Virginia State Bar
American Bar Association